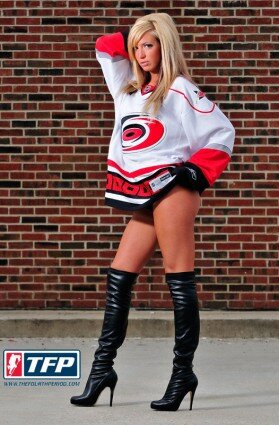 What is Rule 5? Well, it is adequately and completely discussed at The Other McCain's post entitled, "How to Get a Million Hits on Your Blog in Less Than a Year." Five rules for such a feat are explained, and posting photos of fabulous babes is expressed in "Rule 5."
Basically, it is doing what I have been doing for years at SYLG, but McCain gave it a cool name and definition. Here is today's entry, entitled Hot Ice Hockey Babes. Of course, that is redundant, because all hockey babes are hot. To wit: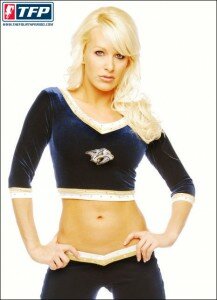 Oh yeah, I m rooting for the Nashville Predators now. Of course, the Florida Panthers have their merits . . .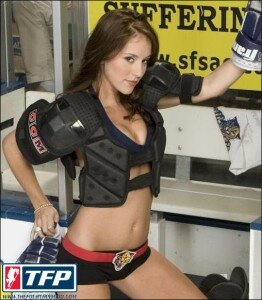 You are now free to go about your Sunday.