By Wyatt Earp | April 27, 2010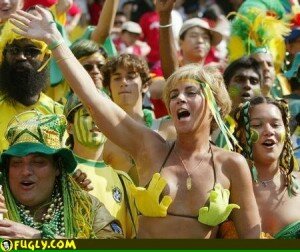 Apparently, the only qualification for the position of Brazilian Health Minister is to be a horny guy.
One of the best ways Brazilians can stave off chronic illness is to engage regularly in physical exercise, especially sex, Health Minister Jose Gomes Temporao said Monday.

"People need to be active. A weekend football game must not be the only physical activity for a Brazilian. Adults need to do exercise: walk, dance and have safe sex," he said.

The minister gave the advice as he launched a campaign to prevent high blood pressure, which afflicts a quarter of Brazil's 190-million strong population. After making his comments, Temporao reinforced the sex message with journalists, according to the G1 news website.
I don't even want to know how he "reinforced the sex message." I really don't.
Topics: Evil = Funny | 15 Comments »