By Wyatt Earp | February 28, 2010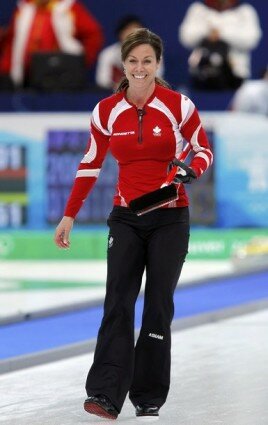 It is with great sorrow that I announce this will be the last Olympic Babe O' The Day post for 2010. The closing ceremonies for the Vancouver Games will take place today after the Men's Ice Hockey gold medal game, which means we will be without Olympic Babe-age until 2012. So, I figured I would pay tribute to this year's host country and to the host country on 2014 – Sochi, Russia which is just outside of Georgia.
First up is 43-year old Cheryl Bernard, the Skip of the Canadian Curling Team. Cheryl is posted by popular demand because most of my readers love Cougars. Her looks belie her age and she's got a terrific body, facts that have propelled her to superstar status in the eyes of many male fans.
Personally, I enjoy when she screams "Hard, hard!" during her matches.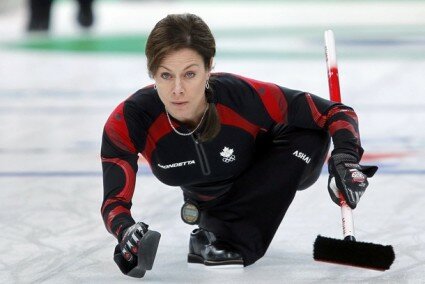 Our next contestant is filler – okay, smoking hot filler.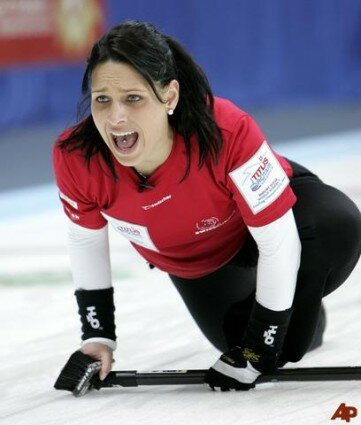 She's 29-year old Carmen Schäfer, a Third on Switzerland's Curling Team. I don't know why so many curlers are hot, they just are. I like Carmen because she seems a little dirty – in a hot kind of way- and the tongue stud is the icing on the cake.
As a bonus, she also likes to pose in wet clothes.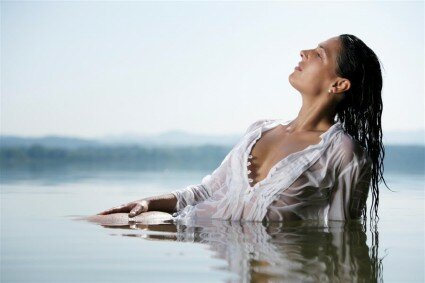 Yeah, that's the stuff.
Our last contestant is 20-year old Elene Gedevanishvili, a figure skater from Georgia. The 2014 Games will practically be in her backyard, so maybe we'll see a lot more of her.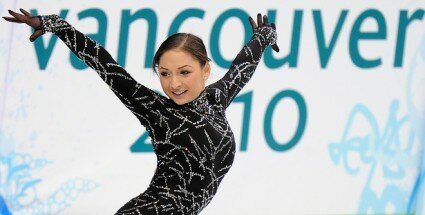 And, like Carmen Schäfer, Elene enjoys the surf. I have to admit, Elene breaks the stereotype of flat-chested figure skaters. Thank God for that!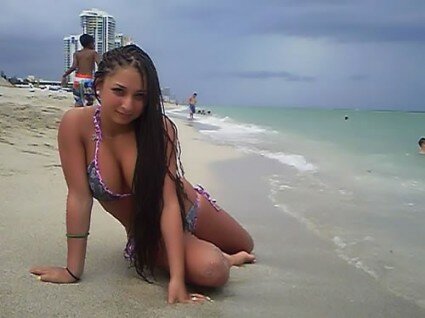 So there you are. I hope you enjoyed ogling the Olympic Babe O' The Day posts as much as I did posting them. And if you suddenly get the urge to check out more Olympic Babe-age, just type Olympic Babe O' The Day in the search bar at the top right. I've got three Olympiad's worth in the archives.
Topics: Babes | 14 Comments »