By Wyatt Earp | October 31, 2008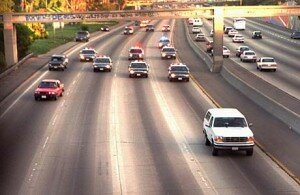 Easiest arrest . . . EVER!
FRISCO, Texas – A police officer directing traffic outside of a concert in suburban Dallas noticed a familiar-looking truck driving by — his own. The startling sight led to the arrest of James Matthew Herring, 22, who is charged with theft and evading arrest, police said.

Officer Jerry Varner said he parked his maroon pickup about 100 yards from where he was directing traffic Saturday night. He said he didn't notice anyone breaking in but recognized his truck coming toward him.

Varner ordered the driver to pull over. Instead, the man put the truck in reverse and attempted to flee, striking several vehicles, police said.

Police cars eventually surrounded the truck. The driver tried to run but was soon caught, police said. (H/T – Jim)
And you just know the thief tried to tell the officer, "Um, it's my car!" Moron.
Topics: The Job | 6 Comments »