By Wyatt Earp | November 14, 2010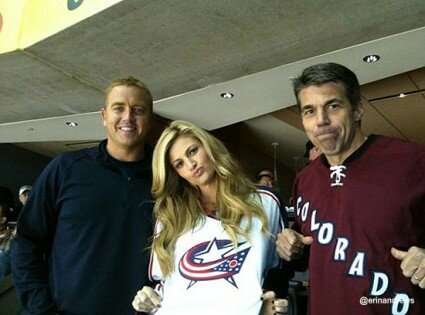 Sometimes people ask me, "Wyatt, you're always posting babes here, but what constitutes a babe in your eyes?" Well, besides a pulse – and sometimes not even that – I never had a specific "type." I like redheads, but I also like blonds and brunettes. Hell, if they have a pretty face, blue hair will do. Actual blue, not granny blue.
I do have some quirks, though. Find me a gal wearing a ponytail through a baseball cap, and she'll get my attention. Ditto babes with skirts. Of course, the all-time favorite is a woman in a hockey jersey. Take ESPN's Erin Andrews (above), for example. Granted, she is pretty hot on her own, but the Columbus Blue Jackets hockey jersey makes a 9 an instant 12. She makes me want to go to Ohio . . . like right now. Hockey jerseys – or any sports jerseys – are my weakness, and sometimes it's better than a Victoria's Secret ensemble.
So yeah, I'm pretty messed up, but at least I tell people what I like. Women? I have no clue what they want. Well, other than this . . .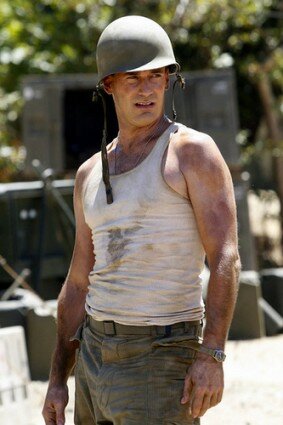 I hear some of you ladies like Jon Hamm . . .
Topics: All About Wyatt, Babes | 20 Comments »