By Wyatt Earp | November 9, 2010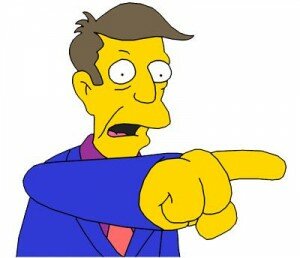 Just when you thought it was safe to enter a Pennsylvania public school, the food Nazis have goose stepped in. It's a veritable assault on sugar. It's a blitzkrieg on baked goods. It's a holocaust against mallomars.
Because, you know, this is the fight we should be waging. Not the rampant bullying, the constant threats of violence, or the students who are better armed than the local police department. No, we need to remain vigilant against Twinkies!
The Pennsylvania State Board of Education expects to vote this spring on new nutrition guidelines for food served at school, said Adam Schott, the board's executive director. Districts would have to comply by fall 2012, he said. The proposed rules came about through an ongoing review process.

The rules would limit the number of parties to one classroom birthday celebration a month, and no more than three holiday parties a year. The state could withhold or rescind state and federal reimbursements for districts that don't comply. The state could revoke approval for vending machines from offending districts.
So freedom dies at the candy counter now? I thought we lived in America.
Topics: Duct Tape Advisory | 16 Comments »