By Wyatt Earp | November 11, 2010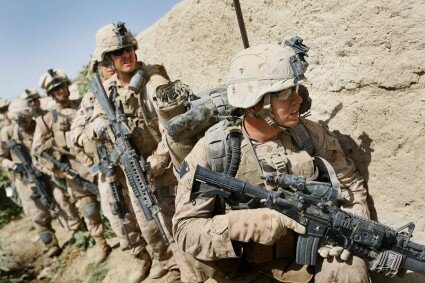 Note: Don't forget to donate to Project Valour-IT!
President Woodrow Wilson said this when he proclaimed the first Armistice Day (later, Veterans Day) in 1919:
"To us in America, the reflections of Armistice Day will be filled with lots of pride in the heroism of those who died in the country's service and with gratitude for the victory, both because of the thing from which it has freed us and because of the opportunity it has given America to show her sympathy with peace and justice in the councils of the nations."
Thank you, veterans, for your service. We owe you a debt we can never repay. Of course, it wouldn't be a post here without some soldier babe-age.
This is Jill Stevens. She was a member of the Utah National Guard and served as a combat medic in Afghanistan in 2004-2005. She was also crowned Miss Utah in 2007.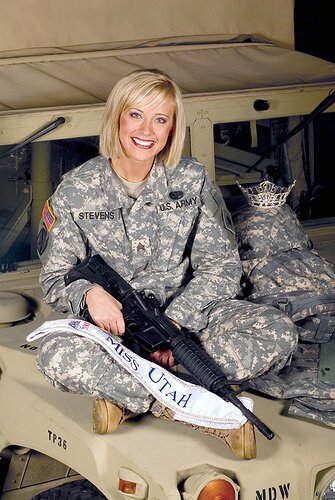 She can apply pressure to my wounds anytime.
Topics: The Troops | 13 Comments »