By Wyatt Earp | November 20, 2010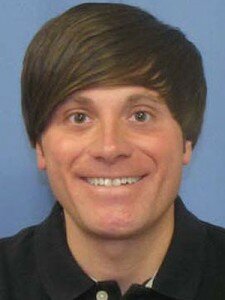 So get this: A scumbag teacher – with a terrible hairdo – was caught "sexting" a former male student and inquiring about his summer reading assignments. And by assignments, I mean creepy personal habits.
This man makes Roman Polanski look like a piker, and the worst part is that he teaches (or taught) at a school a few miles from my house. Oh, and not only did they not root out this pedophile tool, they promoted him to assistant principal!
Read the details and try not to throw up in your mouth:
The three R's of education were probably too old school for educator Charles Hurst. The 37-year-old Lansdale man, with a haircut like Justin Bieber, texted some new priorities to a former 14-year-old male student over the summer: "remember ur week is run, [masturbate] and read in that order! Love you – goodnight!"

Hurst, who met the student in January 2009, when he was vice principal at Pennbrook Middle School in North Wales, told him that "masturbation is good and healthy and that it would help him grow and make him smarter and happy," according to a Montgomery County affidavit of probable cause.

He also enticed the teen with extra money to masturbate and wanted to teach the teen's younger brother how to do it.
Dude. With that haircut, he'll be very popular in prison.
Topics: WTF? | 17 Comments »