By Wyatt Earp | June 18, 2010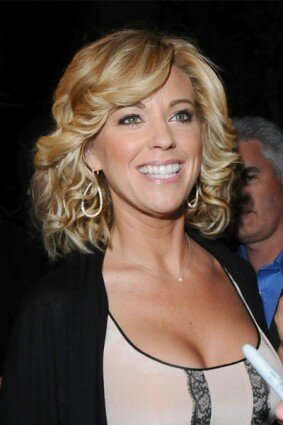 That's the accusation bouncing about, but Kate has yet to get the news off her chest. In the end the proof is in the stuffing.
The reality TV mom underwent breast enhancement surgery last year after getting advice from her ever-present bodyguard, Us Weekly reported Thursday.

A source told the magazine that married bodyguard Steve Neild accompanied Gosselin to the doctor for the March 2009 procedure. Neild then advised the mother of eight what type of upgrade to get.
Just when you thought Kate couldn't be a bigger boob. Gosselin, of course, denies it, but a story like this would stretch her never-ending fifteen minutes of fame -and her old bras.
Topics: Snarkasm | 24 Comments »