By Wyatt Earp | October 10, 2009

Dude.
LOS ANGELES – "D'oh!" doesn't even start to cover it.

Marge Simpson — the blue beehived matriarch of America's most loved dysfunctional family – is Playboy magazine's November cover, the magazine said on Friday.

Simpson, tastefully concealing her assets behind a signature Playboy Bunny chair, is the first cartoon character ever to front the glossy adult magazine, joining the ranks of sex symbols like Marilyn Monroe and Cindy Crawford. (H/T – Reuters)
Not true! There was another cartoon character who appeared on the cover of Playboy. That cover is below the fold: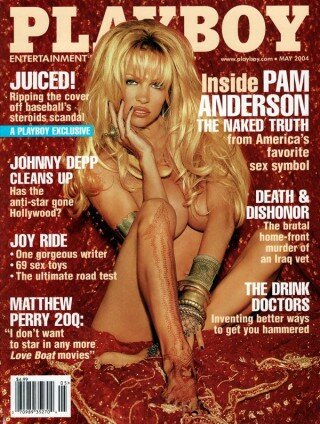 See, I told ya!
Topics: Babes | 12 Comments »