By Wyatt Earp | January 4, 2010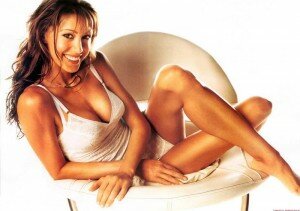 I knew it! There had to be another reason why I'm so bad in bed!!!
Finding a woman's G-spot has baffled many over the years, and there may be a good reason for it — scientists say it doesn't exist.

British researchers say the mysterious sexual pleasure zone is a figment of the imagination, according to The Sunday Times. A team of researchers at King's College in London based its conclusion on questionnaires sent to more than 1,800 women, all of them pairs of twins. If the G-spot existed as a physical entity, the results would have backed it up, they said.

"Women may argue that having a G-spot is due to diet or exercise, but in fact it is virtually impossible to find real traits," said Tim Spector, professor of genetic epidemiology, who co-authored the research. "This is by far the biggest study ever carried out and it shows fairly conclusively that the idea of a G-spot is subjective." (H/T – Code Monkey)
After years and years of searching, the eggheads spring this on us? Good Lord, I have looked for this for so long that women have called me Indiana Jones. Of course, wearing the fedora in bed could have been the reason, too . . .
See guys? The brainiacs said it's not us . . . it's them! Vindication is ours!
Topics: Snarkasm | 1 Comment »