By Wyatt Earp | January 4, 2010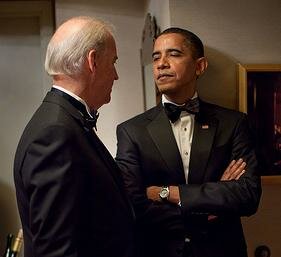 CHANGE!
The mafia could learn a lot from the current crop of politicians serving in Washington. If they could launder and transfer money like the folks in Congress do, they would never, ever get caught. Perhaps they should set up a meeting with the Obama administration, since they seem to be masters of shell companies.
Gateway Pundit has the insanity:
Not only did the Obama Administration spend stimulus funds in nonexistent districts but recently it was discovered that stimulus cash went to nonexistent zip code areas, too. New Mexico Watchdog Org reported:

First it was phantom Congressional districts. Now it is phantom zip codes. Last month, we reported on federal stimulus money credited with creating jobs in nonexistent New Mexico Congressional districts. Further examination of the most recent report on the recipients and uses of New Mexico's share of the $787 billion stimulus shows jobs created and money going to zip codes that do not exist.
That's twice now. When is someone going to call the Obama administration on the carpet for this? I won't hold my breath.
The website launched by the Obama Administration to track the destinations of billions of dollars of stimulus funds under the American Recovery and Reinvestment Act showed billions going to nonexistent Congressional districts. The website, recovery.gov, reported $26.5 million going to ten New Mexico Congressional districts that do not exist. Those millions were credited with creating 61.5 jobs. Spadework by our Watchdog counterparts in other states showed a total of $6.4 billion reported as being allocated to 440 nonexistent, or "phantom," Congressional districts.

Moreover, funds reported as being spent in New Mexico were given zip codes corresponding to areas in Washington and Oregon.
Friggin' unbelievable. And remember kids, these are the people that want to control your health care.
Topics: Politics | 4 Comments »