By Wyatt Earp | October 8, 2009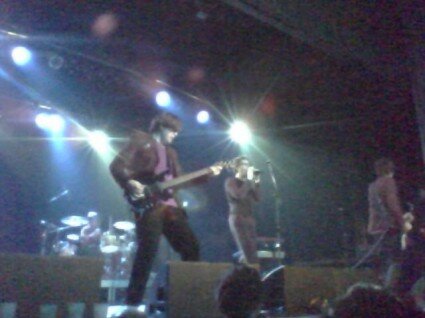 Keep your Beatles. I want the Psychedelic Furs. The concert was frakkin' awesome, and I still can't hear a thing. I'll post about it later today, but I wanted to share a pic and a video.
Here's the song they chose for their first encore tonight: She Is Mine.
Topics: Psychedelic Furs | 5 Comments »