By Wyatt Earp | July 25, 2009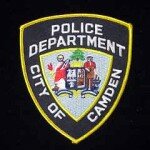 Smite A. Hippie sent me this, and it took me a day or so to regain consciousness after reading it. Apparently, the city of Camden, New Jersey has so many of its citizens in prison that their kids have to take over the family business.
Take this kid, who robbed another kid of his skateboard . . . point of gun! Oh, and did I mention the kid is only 10-years old? Didn't think so.
A 10-year-old boy is facing charges after robbing an 11-year-old at gunpoint in Camden. The incident happened at about 8:30 p.m. Tuesday evening near MacArthur Drive and Wainwright Street.

According to police, the young suspect stole a skateboard from the victim at gunpoint. The suspect was later identified by other youngsters in the area and police took the young suspect into custody.

He is facing numerous charges including armed robbery. (H/T – CBS3)
Are you freakin' kidding me? Why aren't the police officers, juvenile aid workers, and this little bastard's parents stomping a mudhole in this kid's arse? Cripes, if he is pulling gunpoint robberies at 10, what will he be doing at 12, drive-by shootings?
On a related note, my friend Bill and I are taking Kyle and Erik to the Camden Riversharks game tonight. Maybe I should bring my gun, nightstick, and cuffs?
Topics: WTF? | 9 Comments »