By Wyatt Earp | October 14, 2005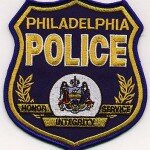 "I'm lactose intolerant. I have absolutely no patience for lactose." – Jerry Seinfeld, Seinfeld
Yesterday, I regaled you with tales of an idiotic citizenry. Today, we will learn about the criminal mind . . . or lack thereof.
My police district headquarters is currently housing arrested juveniles. To be more specific, we are holding males until their hearing. Anyway, since the darling little cherubs are stuck in cells for at least six hours, they need to be fed. The current Philadelphia Police menu for all prisoners consists of a cheese sandwich and an iced tea. Yummy! It's pretty disgusting, but screw 'em, they broke the law.
One of the innocent little kiddies was given the meal du jour, and ate it immediately. After a while, he was released with a notice to appear in court this morning. No big deal, right? Wrong.
A few hours later, the father of innocent little Johnny called the district ranting and raving about our "mistreatment" of his pride and joy. It seems that Johnny is lactose intolerant, and has been puking since he got home. Daddy demanded to file a Complaint Against Police report, because "you cops force-fed my son that cheese sandwich!"
Okay, first of all, we don't force-feed anyone (except maybe Lindsay Lohan or Calista Flockhart). The department policy is that we offer the prisoners a meal. Whether or not they accept it is their decision. Second of all, little Johnny is SIXTEEN YEARS OLD!!! It's not like we were accused of stuffing a sandwich down the throat of a five-year old. Finally, if little Johnny is lactose intolerant, why the hell would he eat a cheese sandwich???
I swear to God, I am one more stupid person away from setting up in a clock tower with a high-powered rifle!
Topics: True Police Stories | 5 Comments »