By Wyatt Earp | November 28, 2009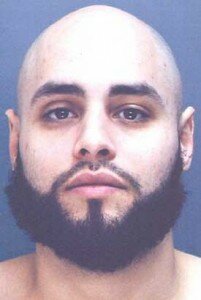 God, I love this freakin' town!
So, can someone 'splain this to me, because I recently suffered brain damage. How can an accused murderer – "accused," yeah right – walk past a bunch of prison guards, get through a few locked doors, and step out to freedom without so much as a, "Hey, whatcha doooo-in?"
Freakin' boggles the mind.
An accused murderer pulled off a daring escape from a city jail Thursday afternoon, police said today, slipping away from a visitors' lobby after getting past a dozen jail employees, two locked doors, and changing into civilian clothes in the meantime.

Oscar Alvarado, 27, who had been held at the Curran-Fromhold Correctional Facility on State Road since October 2008, vanished sometime between 3 and 6 p.m. on Thanksgiving, officials said. Authorities noticed he was gone around 6, and after searching the prison grounds, began scouring the city.

Philadelphia Lt. Frank Vanore said anyone who spots Alvarado, who was jailed on charges of gunning down a woman in Kensington last year, should stay away and call 911 immediately.

"He's definitely a dangerous individual," Vanore said. (H/T – Philly.com)
Gee, Lieutenant, ya think?!! This city is doomed. Doomed, I tells ya!
Topics: The Job | 9 Comments »