By Wyatt Earp | November 2, 2010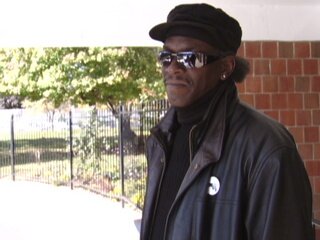 And they're at the same polling place where they intimidated people in 2008. Thanks, President Obama, for dropping the charges on these fine individuals!
Fox 29 News ran into a New Black Panther Party member outside as the same Philadelphia polling place where voter intimidation was reported two years ago. He was handing out a sample ballot for the Democrats.

The man was seen outside the polling place in North Philadelphia was wearing a pin that indicated his party affiliation, along with a black hat, sunglasses and leather coat. We spoke with the man briefly and asked him why he was standing in front of the poll doors. His response was, "no comment."
Philly Democrats: Rigging elections "by any means necessary." There's video below the fold.
Topics: Philly, Politics | 15 Comments »