By Wyatt Earp | October 28, 2010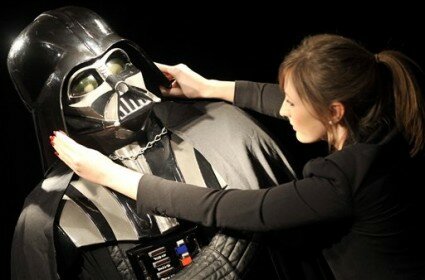 So, who wants the most kickass Halloween costume . . . evah?
Christie's employee Caitlin Graham poses with a Darth Vader costume in London, Wednesday, Oct. 27, 2010. The helmet, mask, armor and shin guards of the costume have been produced for the second Star Wars movie 'The Empire Strikes Back', released in 1980. On November 25, 2010 the costume will be offered at Christie's South Kensington and is expected to sell for between $250,000 and $365,000. (H/T – CM)
I'll give them fifty bucks for it right now!
Topics: Coolness! | 11 Comments »