By Wyatt Earp | September 4, 2010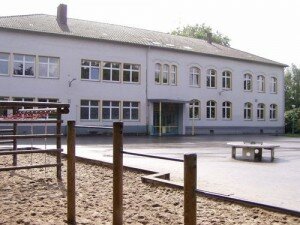 Some German children received a unique gift for their first day of school this year. In a move guaranteed to jump start the little devils into puberty, a group gave out pens that project pornographic images. Porn pens. They're .
Children attending the Adolf Reichwein School in [Essen, Germany] were handed cones containing the pens by members of the German Communist Party, according to the school's headmaster.

"The German Communist Party deeply regrets what has happened and is outraged that this kind of thing, which borders on pornography, can be purchased in normal shops," it said, adding that its lawyers were now investigating whether the vendors could be prosecuted.

The party has offered to exchange the pens for something more suitable for children.
For the Communist Party, those "suitable" gifts included a copy of The Communist Manifesto for Kids and an autographed 8×10 bikini photo of Joseph Stalin.
Topics: Evil = Funny | 6 Comments »