By Wyatt Earp | July 31, 2010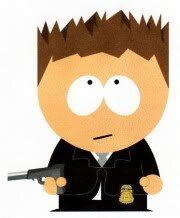 This may shock you, but the politicians in Illinois have no sense of humor. Worse still, they do not like people who openly mock them – even when the mocking is completely justified. Now they are doing something about it. They are considering to amend the disorderly conduct statute to include "disruptive" actions.
Disruptive actions like eye rolling. Yeah, you heard me.
I think it's safe to say that I won't be traveling to the Prairie State any time soon.
Elmhurst officials are considering creating a "disturbance and disorderly conduct" violation after a resident accused of rolling her eyes and sighing was ejected from a public meeting.

City Attorney Don Storino has been directed by the city's finance and council affairs committee to look at various sources including "Robert's Rules of Order," Illinois state statutes and policies adopted by other municipalities for a legal definition of disorderly conduct and disruptive behavior. He is expected to report his findings to the committee on July 26.

Ald. Stephen Hipskind said Darlene Heslop rolled her eyes and sighed while attending a June 14 committee meeting. Heslop, who was asked to leave the meeting, said she favors adding a definition of disorderly conduct to the municipal code.
So they want to criminalize eye rolling, and they probably don't appreciate snark and sarcasm. As RT said, I would be arrested in about a minute.
Topics: Snarkasm | 13 Comments »