By Wyatt Earp | July 5, 2010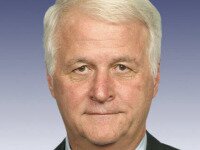 Wow, new taxes proposed by Democrats? I am shocked and appalled.
But please, someone tell me how the Democrats are for the "little guy" and how they really care about the middle class. They care alright. They care about all of the money we have to fork over to them every year. Hope. Change. Economy-Killing Taxation.
The halcyon days of tax-free Internet shopping will, if Rep. Bill Delahunt gets his way, soon be coming to an abrupt end.

Delahunt, a Massachusetts Democrat, introduced a bill on Thursday that would rewrite the ground rules for Internet and mail order sales by eliminating the option for many Americans to shop over the Internet without paying state sales taxes.

This is hardly a new debate: pro-tax officials and state governments have been pressing Congress to require taxes to be collected for a decade or so. They argue that reduced sales tax revenue threatens budgets for schools and police, and say that, as a matter of fairness, online retailers should be forced to collect the same taxes that brick-and-mortar retailers do.
Of course. Our president thinks that "when you spread the wealth around, it's good for everybody." Yeah, tell that to my bank account.
Topics: People I Hate | 14 Comments »