By Wyatt Earp | July 20, 2010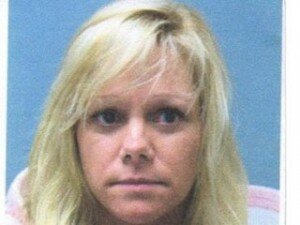 Are you an awkward teenager in the Illinois area? Are you incredibly horny but without a release? Do you like older broads? Are you open to conjugal visits? If you answered yes to any of these questions, do we have the woman for you!
You think the winds blow in Chicago? Check this chick out:
Chicago Ridge officials are not commenting after a village employee was charged with holding parties at her home where she allegedly sexually assaulted four teenage boys while providing them marijuana and alcohol.

Cathleen M. Miller, 40, of the 5800 block of West 109th Street in Chicago Ridge, is charged with three counts of criminal sexual assault and one count of criminal sexual abuse, according to Cook County State's Attorney's office spokesman Andy Conklin. At the Bridgeview courthouse on Tuesday, Miller was ordered held on $900,000 bond, he said.

Miller had intercourse with two of the teens, oral sex with a third and fondled a fourth, according to prosecutors, who said the boys were friends with Miller's teenage daughter.
Classy. It's bad enough this woman was having sex with teenage boys, but did she have to do it with her daughter's friends? Go find your own teenagers, lady!
Topics: Snarkasm | 19 Comments »