By Wyatt Earp | July 20, 2010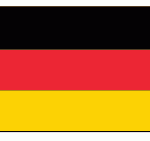 Millions of Germans shut down the Autobahn this weekend for the "Still Life" festival. An event featuring picnics, shows, and other attractions for the citizenry.
And remember, this was just a harmless local "festival." There is no reason to be alarmed. , sure.
DORTMUND, Germany – About three million people turned a busy motorway into one of the biggest open-air festivals in Germany's history on Sunday. A 60 km (36 mile)-long section of the A40 Autobahn between the western German cities of Dortmund and Duisburg was closed to motorists and turned over to pedestrians, cyclists, skaters and picnickers.

The event called "Still Life" was part of celebrations for the Ruhr region Cultural Capital of Europe 2010. The area, once Germany's industrial heartland, is home to 5.3 million people. Some 20,000 tables were set up on the motorway for what organizers called "the longest banquet in the world." They said three million people had taken part.
When hearing of the citizens massing on A40, Poland started wetting its pants and making white flags. Heh.
Topics: Snarkasm | 9 Comments »