By Wyatt Earp | May 21, 2010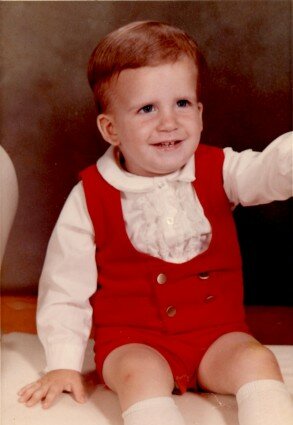 Wyatt, Pre-Million Caption Contest
(Source: My Family Photos)
Caption this photo of me in the comments section, or e-mail me your photoshop entries. The winners will be announced on Monday, May 24th. Good luck!
Photoshop Entries:
Other Current Contests:
Blogs4Bauer
Cowboy Blob
Family Security Matters
Military Times
Rodney Dill (I took 2nd Place here last week!)
RT (I WON here last week!)
V the K
Wizbang
Top Five Entries:
5. "Look at the size of that boy's head! I hope he grows into it!" – Cowboy Blob
4. Bill from CO2 Comics's Photoshop.
3. "Gimme a Guinness, ma!" – Smite A. Hippie
2. A little known fact about Wyatt, he went undercover as a member of the Partridge Family, eventually busting several of the cast members on drug charges. – DragonLady
WINNER! – Mrs. Crankipants' Evil Photoshop.
Topics: Caption Contest | 21 Comments »