By Wyatt Earp | April 22, 2010
Hey, Code Monkey here.
I guess Wyatt wasn't into making a big deal about his birthday this year. Maybe some years you just want other people make it a big deal for you. Or you change your passwords once in a while so other people can't hijack your blog to convey birthday wishes for all the world to see, but I digress…
I should probably respect his urge to keep it quiet because I am one of those people that think that letting the wait staff at a restaurant know it's someone's birthday is almost as cruel as giving someone's kid a Red Bull and five Twinkies a few minutes before your babysitting shift is over the night their mom and dad ask you to cover so they can get a date night.
(Hey, a girl's gotta do what a girl's gotta do to make sure she never gets asked to babysit again…)
But this is Wyatt. He gives so much and asks so little in return. (Stop laughing!) He's always all about you, his readers. It's never about him. (C'mon, he'll hear you! SHUT UP!)
Seriously, he's a good guy. He is there when you need him and he always knows the right thing to say to make you laugh on an otherwise mundane day. He doesn't ask for a lot in return, just a little respect, a comment on a post here and there, and to give him time to get the camera out when you ride by on a unicycle in a blizzard so he can get pics to post on the blog.
Oh, and pics of Christina Hendricks…
Happy Birthday Wyatt!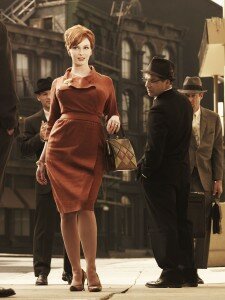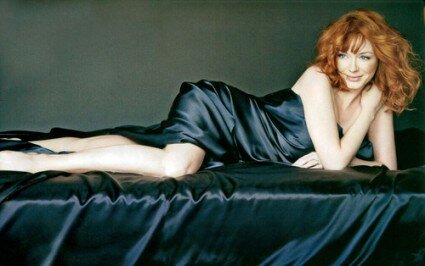 Wyatt's Update: Thanks, CM. I appreciate it, as well as your mad hacking skillz. Thanks also to Jim from bRight & Early for the babe-alicious birthday post, RT for the video of my idol, and Snigs for the well-wishes.
Topics: All About Wyatt, Babes, , My Idiot Friends, Wyattastic | 51 Comments »