By Wyatt Earp | March 9, 2010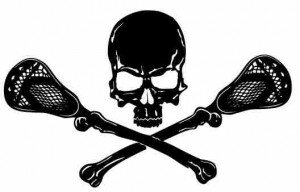 Today is a bittersweet day for me, because it is the start of my final season as a high school lacrosse coach. I liken it to a forced retirement because after 84 years, the Archdiocese of Philadelphia has decided to close our school, Northeast Catholic. I am fairly certain that I could find another coaching job- especially since we have already been offered a position at another Diocesan school – but I'll be 41 at the end of the season, and with the kids getting more involved in activities, it's best to go this year.
I have been involved in this wonderful sport for 23 years as a player – at Saint Joseph's University – and as a coach – at Holy Ghost Prep, Father Judge, and North Catholic. Playing was the highlight of my sports life, and while I never saw myself coaching kids, it has been a true privilege. No one will ever honor me with a Coach of the Year plaque, but there is no person in this city that loves the game more than I do. As far as sheer enjoyment and love, the only sport that even comes close to lacrosse is hockey.
In the end, I can be satisfied with the fact that I had a pretty good run. My time is over now, but thankfully, my son Kyle is carrying on the tradition. He will be starting his third year as a player in the Abington Youth League, and his interest in the sport overwhelms me. I'll be able to see a lot of him this year, because I told the league organizers that I could volunteer some time as an assistant coach.
As for North Catholic, I will really miss the school, the program, and the players. The man I coach with – Luke Hogan, the brains behind the operation – and I have a unique honor. We are the only coaches who have been at the school for the length (13 years) of the program. Hopefully, we made a difference there.
Topics: Lacrosse | 9 Comments »