By Wyatt Earp | March 31, 2010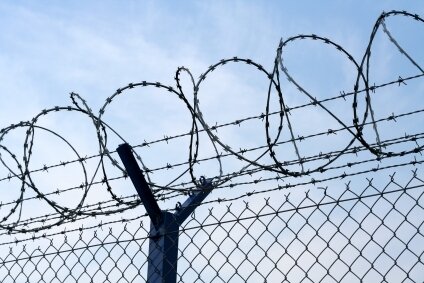 I think it's safe to say are not exactly master criminals.
Police say a motorist fleeing officers in Cleveland abandoned his car and jumped a fence — landing in what turned out to be a prison yard. Garfield Heights police say the chase started in that suburb early Monday over a traffic violation and reached speeds of 90 mph.

Police say that after a race through several communities, the driver and a passenger bolted from the car and headed for a fence. They apparently did not realize it was on the outside the state women's prison in Cleveland.
Well, it was a women's prison. Maybe they were hoping it was Conjugal Visit Day?
Topics: The Job | 2 Comments »