By Wyatt Earp | October 17, 2009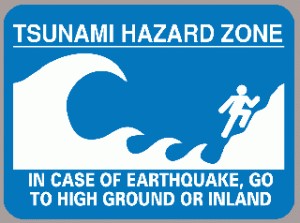 That's funny. "Sexual Tsunami" was my nickname in high school!
Apparently, those same geeks in high school – not me, other geeks – have been burning the midnight oil on something big. What is it you ask? Well, you won't believe it; you'll have to read it for yourself:
Scientists at the University of Toronto found that by genetically tweaking fruit flies so they failed to produce a particular type of pheromone or odour, it turned them irresistible to their species.

Professor Joel Levine, who led the study, removed the cuticular hydrocarbon pheromone, used by the flies to communicate.

They discovered that when the pheromone was removed, it created a "sexual tsunami" where the bugs proved attractive to one another, regardless of sex. The research found that male fruit flies with no history of homosexuality attempted to mate with their pheromone-free males, according to the research published in journal Nature. (H/T – UK Telegraph)
Okay, when will this be approved for human use? I have a date with Jessica Biel . . . and Beyonce' . . . and Eva Mendes!
Topics: Coolness! | 5 Comments »