By Wyatt Earp | October 29, 2009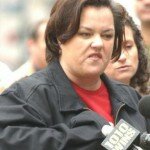 Yeah, because Angelina Jolie always had a thing for gay, shapeless men.
I blame this on Ric Ocasek, the lead singer of The Cars. He married gorgeous supermodel Paulina Porizkova, and since then ugly guys – and even uglier lesbians – think they have a chance with the beautiful people. That's not reality. I doubt this story is based upon it, either.
The talk-show icon blabbed to Howard Stern on Sirius XM radio about a time before she was married to Kelli Carpenter and Angelina had tied the knot with Billy Bob Thornton. A romance, she claimed, was a-bloomin'.

"She gave me her phone number," Rosie said. "We talked on the phone two or three times, but that was that. There was a tentative plan to have dinner that never came through."

Fear got the best of Rosie and she wasn't able to seal the deal. (H/T – The Jawa Report)
Okay, show of hands. Who is buying this nonsense? Anyone think that the troll could have landed this vision?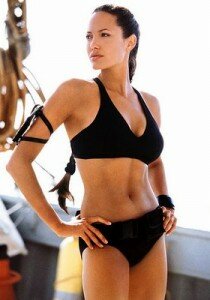 Nah, me neither.
Topics: Snarkasm | 12 Comments »