By Wyatt Earp | October 15, 2009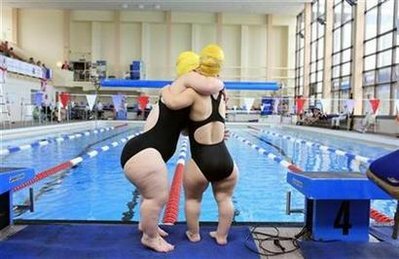 I've heard of betting on the ponies, but this is ridiculous!
MELBOURNE – Australian horse racing officials have been slammed for holding a dwarf racing competition called the 'Midget Cup' at a meeting in Melbourne to promote Victoria state's annual carnival.

The race at the Cranbourne Cup Sunday involved three men charging down a 50-metres course with dwarfs dressed in jockey silks riding piggyback, and has been denounced by government officials and advocacy groups.

"Well look, there's often a fine line between a bit of fun and a silly stunt and I think this falls into the latter category," Victorian racing minister Rob Hulls told state radio.

"I mean the Midget's Cup for goodness sake. It's certainly no way of promoting this great Spring Carnival right around the world, right around Australia and right throughout Victoria." (H/T – )
Gee, I don't know. By cutting off these competitors at the knees, they are really selling the Spring Carnival short.
Yeah, I'm going to Hell.
Topics: Evil = Funny | 6 Comments »