By Wyatt Earp | August 7, 2009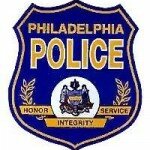 So what, did this dope think he could run an NCIC-PCIC check on the freakin' President of the United States without anyone noticing? Good Lord, guys this stupid are usually promoted to Captain by now!
Remember kids: It only takes a single moron to make the entire department look stupid.
CBS 3 has learned a Philadelphia Police officer is under investigation after attempting to perform a background check on the President of the United States.

Police said an officer with the 18th District did a search on President Barack Obama from his patrol car computer, which is normally used to provide instant background information on suspects.

The search was immediately flagged and an investigation was launched. Officials said no personal information of the President was released. (H/T – CBS3)
Jackass.
Topics: Philly, The Job | 10 Comments »