By Wyatt Earp | February 28, 2009
Apparently the German people would prefer to talk about other things . . . like invading Poland. Ooh, sick burn!
BERLIN – Germans would rather talk about death, sickness or money problems than sex.
Hey Captain America, how's that Oberfrau working out for ya? Heh.
A new poll of nearly 2,000 Germans showed sex to be the subject they least liked to talk about, with 64 percent saying it was something they would rather avoid. (H/T – )
Would it be okay if I talked about sex and Claudia Schiffer?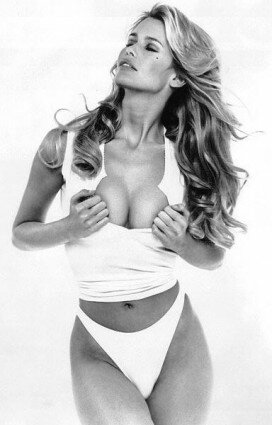 I mean, how picky can she be? She hooked up with David Copperfield – the magician, not the Dickens character.
Topics: Snarkasm | 6 Comments »