By Wyatt Earp | January 17, 2009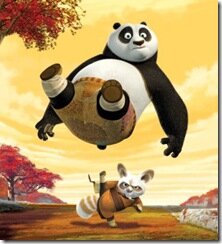 Last January, . After the six-month battle of the bulge, I lost 40 pounds – from 236 to 196. The competition ended on June 30th, and I rested on my laurels for the next six months. While I was still exercising, I had become lax with my Weight Watchers program.
Today, I hopped on the scale and was mortified to see that it read 200 pounds. I had gained four pounds since June 30th, and while it may not seem like much, I can almost see (and feel) myself becoming a fat slob again. Weight gain is a slippery chocolate slope, and I was riding the wave.
No longer.
Starting today, I am back on the program. I want to get down to 185 pounds (I'm 5'9″) by the summer. The last time I was 185 was during my freshman year of college, so I know it won't be easy. I will continue to post my progress here every Saturday – as RT does – and with any luck (and will power), I'll be able to get to my university weight.
Wish me luck.
Topics: Weight Loss | 10 Comments »