By Wyatt Earp | December 7, 2008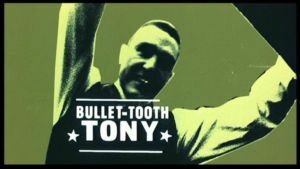 No one screws with Bullet-tooth Tony and gets away with it!
SIOUX FALLS, S.D. – Hollywood actor and former British soccer player Vinnie Jones was arrested after a bar fight in downtown Sioux Falls, authorities said.

His movie credits include "Snatch," "Gone in Sixty Seconds," "Lock, Stock and Two Smoking Barrels," and "X-Men: The Last Stand" as the character Juggernaut.

Police said Jones, 43, got into a scuffle late Thursday at Wiley's Tavern and suffered cuts on his face from a beer glass. A police sergeant said Jones apparently charged at Jesse Bickett of Montrose, who hit Jones with the glass.

One of Bickett's roommates, Juan Barrera, said they were playing pool when Jones asked to join, then got offended when one of them asked if he was "that guy from X-Men." Barrera said he was punched by the actor, who is mostly known for his tough guy roles, and countered with one or two of his own. ()
That's a shame, because I like Jones. He's good in almost everything. I would hate to think the guy is a douche.
The funniest part of the story? Jones' manager said the actor was vacationing in South Dakota. SOUTH DAKOTA??? Who vacations in South Dakota???!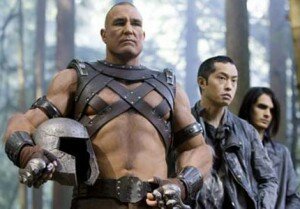 Topics: Movies | 16 Comments »