By Wyatt Earp | October 2, 2008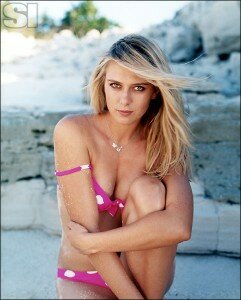 $10,000 for a date with Maria Sharapova? That's a God-damned steal!
This is one of those stories that makes you shake your head in disbelief — first, that it happened, and second, that you didn't get in on it in time. Seems the lovely Wimbledon champ Maria Sharapova put herself — well, a date with herself, anyway — up for auction at a charity tennis tournament. The winning bid was $10,000, which seems a bit below market value. Lobbing up the awkwardness quotient is the fact that Ms. Sharapova's boyfriend apparently got outbid for the date. Think that was a comfortable ride home? (H/T – )
Yeah, but $10,000?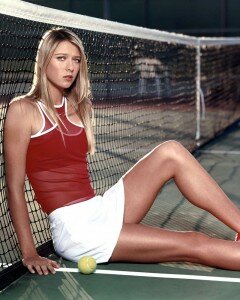 Ya know, after thinking this through in a rational matter, I have adjusted my position. A date with maria Sharapova is worth $10 million.
Well, I'm off to the bank! Don 't wait up.
Topics: Babes | 4 Comments »