By Wyatt Earp | October 8, 2011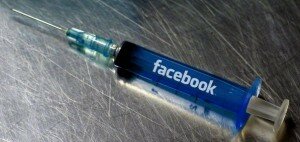 How pathetic must you be to get into an argument over Facebook? Or worse, how pathetic must you be to get into a physical altercation over the social network?
Pretty pathetic, right?
Facebook update resulted in the arrest of a Texas man who allegedly beat up his wife for not "liking" his status. Benito Apolinar, 36, of Pecos, Texas, was arrested Monday following a fight at the Carlsbad, N.M., home of Dolores Apolinar, the Carlsbad Current-Argus reported.

According to the criminal complaint, Benito Apolinar posted a comment on his Facebook page about the anniversary of his mother's death, but Dolores Apolinar didn't click the "like" status button. (H/T – Smite)
In fairness, why would she "like" the fact that his mom is worm food?
Topics: Evil = Funny | 8 Comments »