By Wyatt Earp | February 19, 2011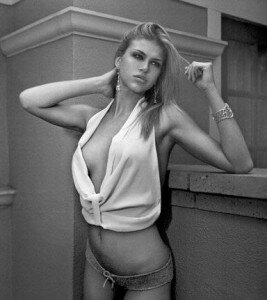 Some of you guys mentioned this story this week, so here ya go.
This is actress Adrianne Palicki. She is obviously hot, and rather tall, so the casting decision isn't a terrible one. The fact that there will be casting at all concerns me, though. I mean, it's Wonder Woman – possibly the lamest superhero ever created.
I know we all expressed interest in seeing Christina Hendricks in the role, but will a Wonder Woman TV series garner ratings? I think not, no matter how hot Palicki is.
A new Wonder Woman has finally been cast for the remake of the classic '70s super hero TV series. The gorgeous Adrianne Palicki, who wowed viewers and Hollywood honchos alike during her brief turn on Fox's cancelled "Lone Star," will put on her bullet-proof bracelets to play the role made iconic by Lynda Carter.

Palicki was thought to be perfect for the role, and she was the only actress invited to do a screen test. Perhaps Palicki's statuesque beauty had something to do with it—standing at 5'11", she's the ideal height to portray an Amazon crime-fighter.
She's okay, but she's no Lynda Carter! Just sayin'.
Topics: Babes | 19 Comments »