By Wyatt Earp | November 29, 2010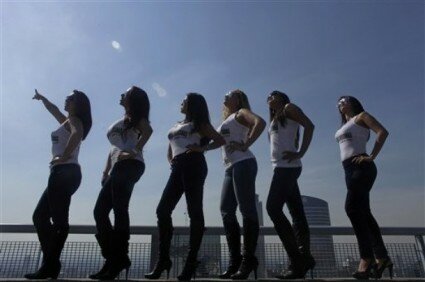 So, imagine you're a stewardess – or if you prefer, a flight attendant. You're loving life and enjoying your work, only to find out that your airline is swirling around the toilet.
What's a girl to do?
Stewardesses from ailing Mexican airline Mexicana pose in sexy outfits in a new calendar aiming to raise money to compensate their losses since the company suspended activities in August.

"We're not models, we don't have perfect bodies, but we want to keep going," said Rozy Arcos, one of the stewardesses who presented the calendar late Thursday. The selected flight attendants pose next to planes on a runway in bikinis and tiny outfits in the 2011 calendar.
Now that's a stimulus plan I can get behind! There's another photo below the fold.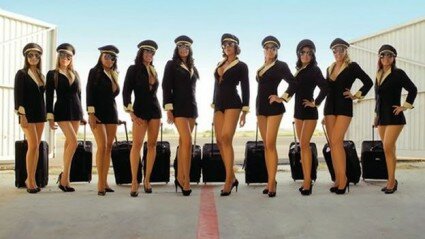 And there are more photos , courtesy of Rodney Dill.
Topics: Babes | 16 Comments »