By Wyatt Earp | October 15, 2010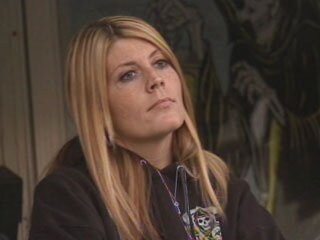 Bawahahahahahahaha! Rot in jail, you piece of garbage!
Police in Trenton say Jennifer Petkov was arrested today for 'assault using a dangerous weapon' and 'reckless driving' after she allegedly tried to use her car to run over a neighbor. This is the same woman who had been taunting a dying little girl, Kathleen Edward of Trenton, by posting disturbing photos on Facebook.

On Wednesday, neighborhood resident Tana Boling was on her way to Rebecca Rose's house, the grandmother of Kathleen Edward. As she crossed the street she says Petkov tried to hit her. "Her car was in her driveway. I didn't notice if anyone was inside, it's just there. When I got so far into the street, she came speeding out of her driveway right toward me. If I didn't get out of the way she would have hit me, there is no doubt," says Boling.

Petkov remains in jail at this time, pending a bond of $75,000 or 10% paid for release. If Petkov, 33, is convicted of felonious driving she could face up to four years in prison. (H/T – Kim)
Model citizen, that Petkov. Congratulations, Jen; your uppance has come.
Topics: People I Hate | 18 Comments »