By Wyatt Earp | September 13, 2010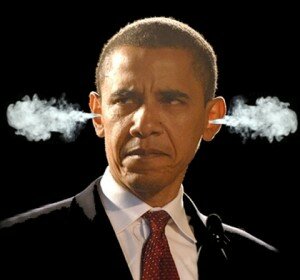 A British teen is in trouble with the Obama administration after calling him a "prick" in a drunken e-mail. How much trouble would a person possibly get into for this, you ask? How about banishment? The Feds have told the teen that is banned from America for life.
Seriously.
Banned from America for life: For a drunken e-mail.
The FBI asked local cops to tell college student Luke Angel, 17, his drunken insult was "unacceptable." Angel said he fired off a single email criticizing the U.S. government after seeing a TV program about the 9/11 attacks.

He said, "I don't remember exactly what I wrote as I was drunk. But I think I called Barack Obama a p***k. It was silly — the sort of thing you do when you're a teenager and have had a few."

Angel, of Bedford, in central England, said it was "a bit extreme" for the FBI to act. "The police came and took my picture and told me I was banned from America forever. I don't really care but my parents aren't very happy."
Look, I'm not defending this guy; he's a douche-tastic tool. That being said, do you think the Feebs maybe jumped the gun a little here? Somebody – either Obama or some high-ranking Fed – really needs to relax their sphincter a little.
Topics: Al-key-hol | 22 Comments »