By Wyatt Earp | July 11, 2010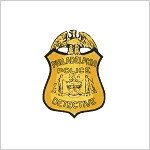 So, how is your weekend going? Mine has been chock full of idiots, especially on Friday night.
We close our wheel – meaning we don't accept new jobs – after 10pm. Anything that comes in after 10pm is held for the next shift, because we are not allowed overtime anymore. Seriously. Any hoo, an officer walks in and says, "I have the paperwork and the complainants for the carjacking."
I reply, "The what?"
The officer says, "The carjacking in the 39th. The one that happened at 7:45."
Again, I ask, "The what???"
The officer gives me a dirty look and says, "There's a scene being held out there. They called you, right?"
You know those old cartoons where the character gets so mad you see a mushroom cloud above his head? Yeah, that was me.
"No, they didn't call!" I half-yelled. "You guys have been out there for more than two hours and no one thought it was a good idea to let us know?!!!"
The officer went into typical idiot cop mode. "Well, I'm just the messenger. The officer on the scene should have called."
Too late, I was on a roll. "Were you on the scene, officer?"
"Well, yeah," he deadpanned.
"Then you could have called!!!" I screamed.
By this time, my co-workers were throwing in their snarky comments, too, and the sergeant walked up. Normally a very even-keel guy, when he heard what happened, he hit the roof:
"Officer, get your supervisor on the phone. Right now."
The officer did so, and the sergeant spoke with the district supervisor. He told him that they would have to hold the scene until the overnight shift came on, and we were doing nothing with it until that time. The patrol sergeant was not happy, but frak him. This was his mess, not ours.
But it wasn't over yet. The jackass female officer who was holding the scene called a few minutes later.
"Yeah, this is Officer Jones. I need an assigned detective and a control number for this carjacking."
I barely contained my glee when I responded. "Sorry, but per my sergeant, this is a last out job now. I can't give you a number or an assigned until then."
The officer – the stupid female waste of oxygen that thought it would be funny to hold a scene for two hours without notifying the detective division – replied thusly: "Oh, what the fuck? Are you fucking kidding me?"
I held my cool, and figured I'd bury her with kindness. "Sorry, but that's the sergeant's order. If you had called fifteen minutes ago, it wouldn't have been a problem."
The stupid bint threw out another F-Bomb before hanging up. Heh.
Topics: True Detective Stories | 16 Comments »