By Wyatt Earp | May 28, 2010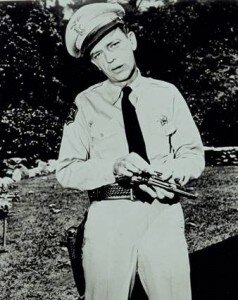 A more accurate headline would read, "New York City Values the Lives of Criminals Over Police Officers." The city suggested legislation that would force police officers to shoot suspects in the arm or leg instead of center mass.
I was always trained to shoot to stop the threat. That means shooting at center mass. I'm a pretty decent shot, but I can't shoot an arm or leg of a moving armed suspect in a high-pressure situation. I guess the politicians think everyone in the NYPD is Wyatt Earp.
Let's see, how could moonbat bureauweenies make the job of police officers even more difficult and deadly, guaranteeing that anyone sensible bails out of the profession at the first opportunity? Here's an idea:

City cops are livid over a legislative proposal that could handcuff the brave officers involved in life-and-death confrontations every day — requiring them to shoot gun-wielding suspects in the arm or leg rather than shoot to kill, The Post has learned.

The "minimum force" bill, which surfaced in the Assembly last week, seeks to amend the state penal codes' "justification" clause that allows an officer the right to kill a thug if he feels his life or someone else's is in imminent danger.

The bill — drafted in the wake of Sean Bell's controversial police shooting death — would force officers to use their weapons "with the intent to stop, rather than kill" a suspect. They would be mandated to "shoot a suspect in the arm or the leg."
If enacted, this legislation will get people killed.
Topics: The Job | 28 Comments »