By Wyatt Earp | March 10, 2010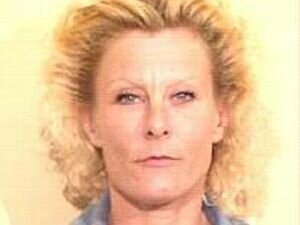 It's about time someone put Philadelphia's name on the terrorist scumbag map! Colleen LaRose, an American who lives in Montgomery County, just outside of Philly – has been indicted on federal terrorism charges. If convicted, and we all hope she is, she faces life in prison and a $1 million fine.
Simply put, LaRose is a traitorous scumbag terrorist. If there were any justice she would have "AMERICAN" tattooed to her face and deported to Iran. She would last about two minutes.
David Kris, Assistant Attorney General for National Security, and Michael L. Levy, U.S. Attorney for the Eastern District of Pennsylvania, together with Janice K. Fedarcyk, Special Agent-in-Charge of the FBI in Philadelphia, today announced the unsealing of an indictment charging Colleen R. LaRose, aka "Fatima LaRose," aka "JihadJane," with conspiracy to provide material support to terrorists, conspiracy to kill in a foreign country, making false statements to a government official and attempted identity theft.

The indictment charges that LaRose (an American citizen born in 1963 who resides in Montgomery County, Pa.) and five unindicted co-conspirators (located in South Asia, Eastern Europe, Western Europe and the United States) recruited men on the Internet to wage violent jihad in South Asia and Europe, and recruited women on the Internet who had passports and the ability to travel to and around Europe in support of violent jihad.
The Jawa Report – which was all over this well before the MSM caught wind of it – has some terrific analysis below the fold:
The takeaway from this? I have three. One, that the online supporters of jihad often become actual terrorists. Two, that some of these would-be terrorists and terrorist supporters are right here in America, maybe next door. Many more than you would like to think. Three, that many terror supporters are not immigrants or their children, but "reverts" to Islam. The problem isn't necessarily one of failure to assimilate, it is one of Islam's core doctrines — such as "ummah" and "jihad". Perhaps not an insurmountable problem, but a serious problem nonetheless.
And really, how many of you who live in this area would ever think a scumbag such as LaRose lived next door? Anyone? Anyone?? Bueller???
Topics: Philly, War On Terror | 8 Comments »