By Wyatt Earp | January 11, 2010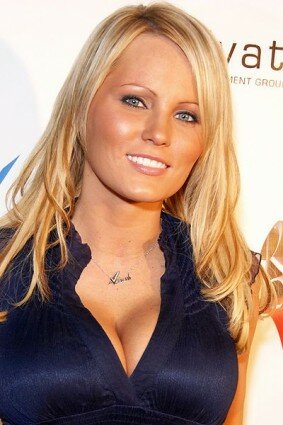 Look, I'm not going to lie to you: I am a very juvenile person. As such, I can hardly comment on this story without giggling, but the gist of it is that the pr0n industry is bringing 3D to its films.
Breitbart has the eye (and other appendage) popping story:
A 3-D mania stoked by stunning new television sets and the blockbuster film "Avatar" is being embraced by a porn industry notorious for helping new technologies access homes.

Bad Girls In 3D used an AVN Adult Entertainment Expo that ended Sunday in Las Vegas to unveil an unprecedented online library exclusively in the format and a first-of-a-kind "turnkey digital 3-D viewing system."

"For several decades, the adult entertainment industry has driven adoption of every significant new entertainment delivery system – the VHS home-video craze in the 1980s, the satellite television mania in the 1990s and the present day Internet," said Bad Girls producer Lance Johnson.
"Lance Johnson?" Really, dude? I wonder if the 3D system will come with glasses or a viewfinder? Otherwise, horny guys across the world will be losing eyes at an alarming rate. Just sayin'.
Topics: Babes | 13 Comments »