By Wyatt Earp | September 18, 2009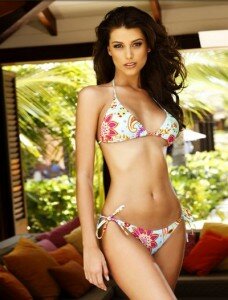 And speaking of pinch, I'd like to pinch Miss Universe 2009: Stefania Fernandez from Venezuela.
CARACAS – Despite a second consecutive victory at this year's Miss Universe, even Venezuela's hugely successful beauty factory is feeling the global pinch.

The local "Miss Venezuela" organization — which has landed the South American nation more international pageant titles than any other country — announced on Wednesday it had slashed the number of national competitors to 20 from 30.

"We have had to tighten our belt a bit too," said Joaquin Riviera, organizer of the annual Miss Venezuela competition, which is wildly popular and draws huge TV audiences. (H/T – )
Tighten our belt? That shouldn't be a problem for the ultra-hot Stefania.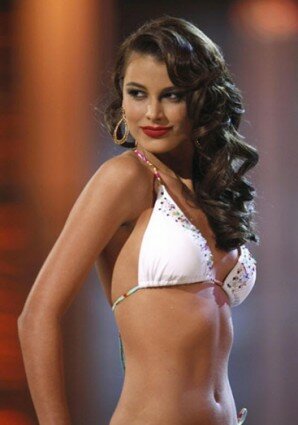 Yummy!
Topics: Babes | 11 Comments »