By Wyatt Earp | September 6, 2009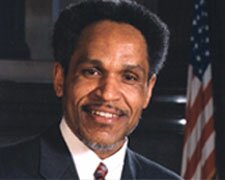 Someone ship this chick to Philly, post haste. I mean, corrupt officials are pretty much all we have in this berg!
Hell, if she said this a few years ago, she could have been appointed former Philly Mayor John Street's Chief of Staff! That toad practically wrote the book on political corruption.
BEIJING – A six-year-old girl has become a media darling in China on her first day of school by expressing her aspiration to become a "corrupt official" when she grows up, state media said Friday.

The young student stated her aspirations in a televised interview that was posted on a southern China website, leading bloggers to describe her comments as "a reflection of social reality," the Southern Metropolis Daily reported.

"When I grow up I want to be an official," said the girl, whose face was blurred to protect her identity.

"What kind of official?" the interviewer asked.

"A corrupt official because corrupt officials have a lot of things," she replied. (H/T – )
It's funny because it's true. I see a bright future for the girl as a Chicago alderman.
Topics: Snarkasm | 4 Comments »