By Wyatt Earp | July 28, 2009

A Philadelphia African-American coalition, which sounds a whole lot like a racially exclusive organization to me, is rejecting the Senate's slavery apology. Why? Because it doesn't go far enough.
"Far enough" for these gold diggers being nothing less than reparations.
A national coalition of African-Americans seeking reparations for slavery has rejected a U.S. Senate resolution that apologizes for the enslavement of blacks. The local chapter of the group repeated its call for monetary damages to be paid.

Charlotte Harris of the Philadelphia chapter of the group N-Cobra spoke at a news conference on Independence Mall, saying an apology doesn't go far enough to compensate the descendants of slaves for what she says are disadvantages faced in education, poverty, health, and in the justice system.
Okay, show of hands. Who did not see this coming? Anyone, anyone?
Look Charlotte, the last time I checked, every American slave and every American who owned a slave is long deceased. No member of N-Cobra has been held in bondage or systematically oppressed by the white man. Thus, neither you, nor anyone else is deserving of reparations. Not now. Not ever. And especially not when these reparations would be paid by white Americans who never owned slaves to begin with!
Harris argues that the senate resolution also falls short of taking full responsibility for the ills of slavery:

"A resolution that inserts disclaimers that prohibit the just reckoning of the atrocities committed is a resolution that offers insufficient redress." (H/T – KYW1060)
Does anyone want to bet that Harris is using far too many big words that she doesn't understand here? Hell, I'm a smart guy, and I have no idea of what the Hell she's talking about!
However, I am prepared, here and now, to offer N-Cobra sufficient redress. It's below the fold: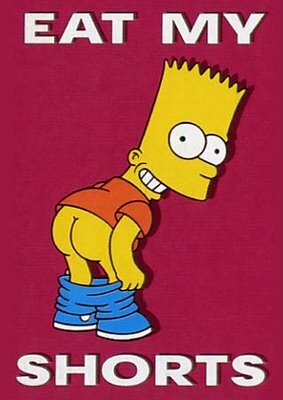 Sincerely, Wyatt Earp (Proud owner of one SUV, a few guns, and zero slaves.)
Topics: Duct Tape Advisory | 20 Comments »