By Wyatt Earp | April 30, 2009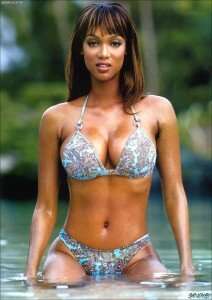 Obviously, most stalkers are creepy, but this guy seems to go above and beyond the term.
Supermodel Tyra Banks says she feared for her safety when she learned that her accused stalker had entered the Manhattan building where she tapes her TV show.

Banks testified Wednesday at the New York trial of Brady Green. The man from Dublin, Ga., is charged with stalking her from coast to coast.

Banks says she also feared for the safety of her staff, her family and anyone else who is with her.

Defense lawyer Sydney O'Hagen says her 38-year-old client is just an overzealous fan. She says Green simply answered Banks' Web site invitation for fans to reach out to her. (H/T - FOXNews)
Okay, this guy needs to be locked away in an asylum for the duration. I mean, he couldn't find someone more relevant to stalk? Kidding, kidding!
And before you ask, posting pictures of Tyra does not constitute "stalking." I reserve that privilege for Jessica Biel. Heh.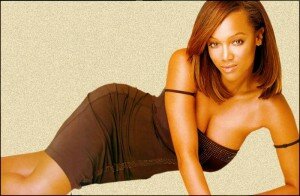 Topics: Babes |