By Wyatt Earp | March 31, 2009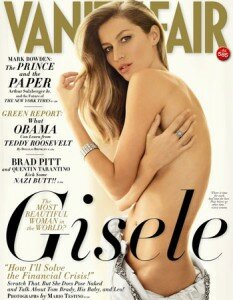 It's always entertaining when supermodels try to sound intelligent.
Gisele Bundchen has never met Bridget Moynahan?

The surprising admission that she has never been introduced to the mother of her husband's son comes during a wide-ranging interview in the May issue of "Vanity Fair," on sale April 7.

"I understand that he has a mom, and I respect that, but to me it's not like because somebody else delivered him, that's not my child," she says of John Edward Thomas Moynahan, her husband's son with the "Sex and the City" star. "I feel it is, 100 percent. I want him to have a great relationship with his mom, because that's important, but I love him the same way as if he were mine." (H/T – FOXNews)
And that's just swell, Gisele. Really, it is. Why in God's name you felt it necessary to talk about your personal dirty laundry to some knucklehead reporter from vanity Fair is beyond me, though.
Stick to your strengths: being hot and being quiet. I'm just sayin'.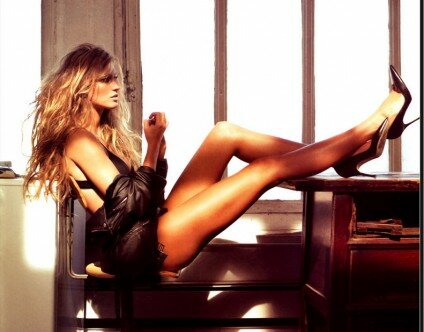 Topics: Babes | 10 Comments »