By Wyatt Earp | February 27, 2009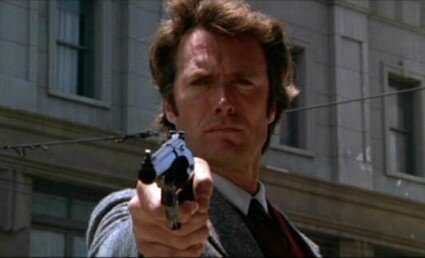 I knew there was a reason he was one of my favorite personalities.
London: Acting legend Clint Eastwood , 79, apparently believes that political correctness has rendered modern society humourless, for he accuses younger generations of spending too much time trying to avoid being offensive.
Thank you, Mr. Eastwood! I've been saying this for ten years now.
The Dirty Harry star insists that he should be able to tell harmless jokes about nationality without fearing that people may brand him "a racist".

"People have lost their sense of humour. In former times we constantly made jokes about different races. You can only tell them today with one hand over your mouth or you will be insulted as a racist," the Daily Express quoted him as saying.

"I find that ridiculous. In those earlier days every friendly clique had a 'Sam the Jew' or 'Jose the Mexican' – but we didn't think anything of it or have a racist thought. It was just normal that we made jokes based on our nationality or ethnicity. That was never a problem. I don't want to be politically correct.
In our clique, we have Vinnie Antonelli the Drunk. Heh, sorry Vin.
We're all spending too much time and energy trying to be politically correct about everything," he added. (H/T – )
Amen, sir. This nonsense started when I was in college, and from the onset I was looked down upon by my more liberal friends. Always the jokester, I was immediately transformed into a racist, sexist bigot. Luckily for me, I wholeheartedly ignore other people's idiotic labels. I still get hate mail – as you have seen this week – and I chalk it up to morons who don't have a sense of humor.
If this blog offends someone, I see that as their problem, not mine. I make no apologies for my humor and sarcasm.
Topics: Coolness! | 16 Comments »